Welcome to the U.S.S. Elysium!
USS ELYSIUM - NCC 89000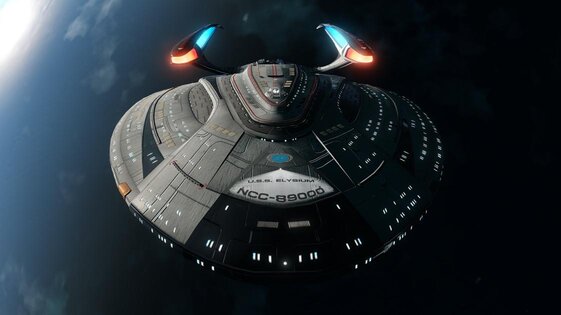 The U.S.S. Elysium is the first of her class and apart of Starfleet's Ninth (Obsidian) Fleet, under the Command of one the youngest CO in the Fleet, the Elysium's role is one of diplomacy, scientific discovery and support in times of need. Boasting the most advanced technology available to the Federation and being fully holographic capable with a Ship AI to assist with basic functions.
Elysium is home to some of the brightest minds in Starfleet as well as some unique positions, there is the Office of Internal Affairs and the elusive Department of Temporal Investigations which allows the Elysium to respond to any issue in her vicinity or threat to the timeline. There is also the first of 4 mobile branches of Starfleet Academy where cadets from all around the Federation can get hands-on experience aboard a fully operational Starfleet Vessel under the watchful gaze of an official representative of the Academy.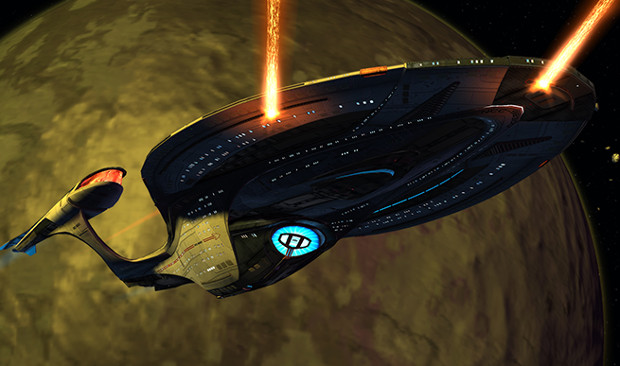 Previously on the USS Elysium....
It is 2397, and the USS Elysium and her crew are looking forwards to the new year and the adventures it will bring. They have faced many a foe over the past 2 years under Captain Phoenix Lalor's command and now, face forward with dignity and professionalism.
We, here on the USS Elysium, encourage you to join us on our journey. We are a family, and families stick together.



Our Captain:
Our Executive Officer: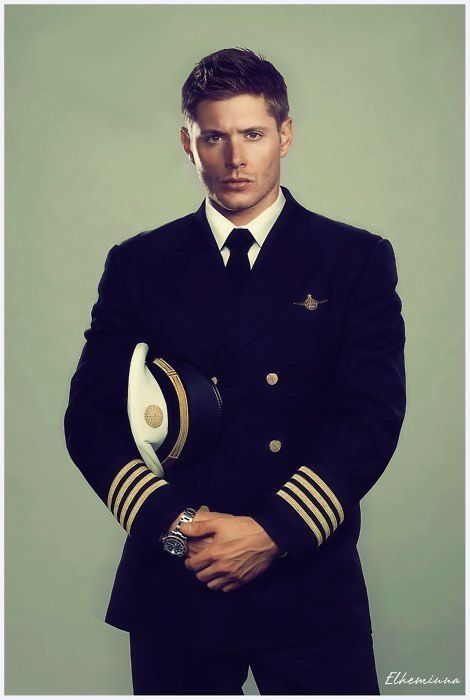 Ship Awards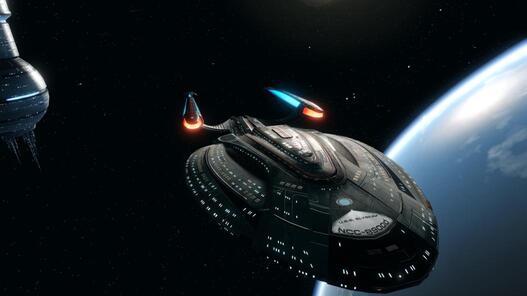 William Riker XO of the Year - February 1, 2018 Awarded to Commander Gary Taylor for the year of 2017;
Platinum Sim of the Year - January 31, 2018 - Platinum Sim of the year 2017
September 2017 - GOLD unit of Merit!
May 2017 - Silver unit of Merit!
March 2017 - GOLD unit of Merit!
Important Fleet Links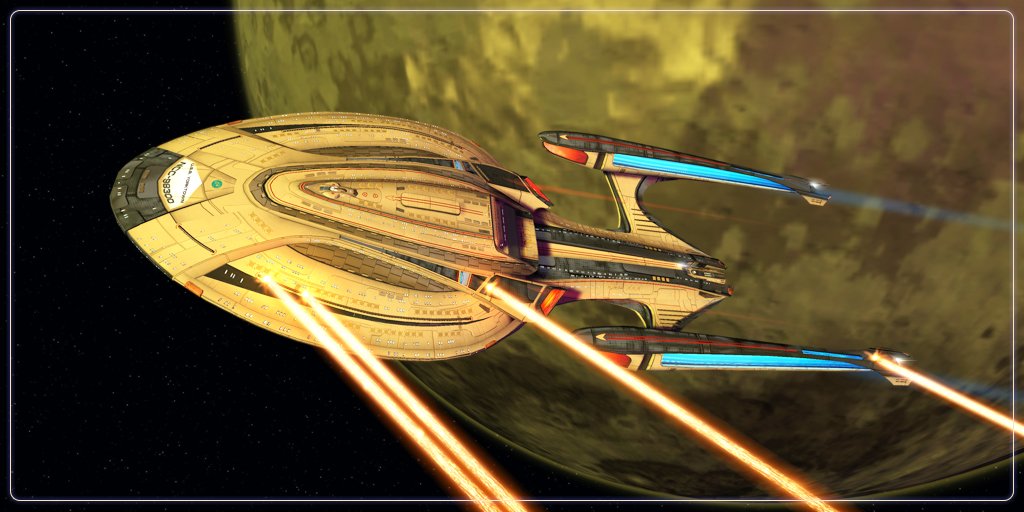 Please see this link for our site's Privacy Policy
Latest News Items
Posted on Sat Sep 25th, 2021 @ 9:49pm by Commander Gary Taylor in General News

Attention crew of the USS Elysium!

It gives me great pleasure to announce that Sami has reached the 100 mile post mark. This wonderfully creative writer has endeared and ensnared us with her imagination and her real to life characters.

Please congratulate her. I know many more honors and milestones will come this way for this amazing writer.


Jeff aka Commander Gary Taylor
Posted on Sat Sep 25th, 2021 @ 10:44am by Lily Kass in Sim Announcement
Hi all

Due to the fact that we cannot seem to wrap MD7 just yet, I am opening MD8 up.

In your MD8 posts please remember the following:

1. Captain Carrington is dead
2. Green is dead - his death is being written.
3. The ship has been put back together.
4. New crew can arrive MD8

Regards

Phoenix

Posted on Sun Sep 19th, 2021 @ 10:00am by Commander Aurelia Taylor in General News
Just a quick note for all you wonderful people who are curious about Imik and her species, a general outline about the Ojnas is now available on LCARS. So when things are mentioned, you'll all have a reference to go and find out what she meant. Basically.
Posted on Tue Sep 14th, 2021 @ 12:43pm by Lily Kass in General News
Today we removed the MARINE XO from the game due to lack of posting and contact.
reards

Captain Lalor
Posted on Sat Sep 11th, 2021 @ 11:41am by Lily Kass in General News
Please welcome David and his character Lieutenant JG Edward D'Gracefull to our game!

Kind regards

Captain Lalor
Latest Mission Posts
Mission: Season 5: Episode 2: Operation Save Humanity
Posted on Sat Sep 25th, 2021 @ 8:26pm by Lieutenant Commander Alicia Kelea-Salik & Lieutenant Tate Sullivan Ph.D.
{ON}

Tate was glad to finally be having this conversation. She had managed to check in with everyone surrounding Alicia following her traumatic birth, but it was important to Sullivan that she check in with the new mother herself. No matter how happy the ending the birth ultimately represented, nothing…
Mission: Season 5: Episode 2: Operation Save Humanity
Posted on Sat Sep 25th, 2021 @ 8:25pm by Lieutenant Commander Alicia Kelea-Salik & Lieutenant Commander Savar cha'Salik hei-Surak Talek-sen-deen
Lying in the biobed Alicia had plenty going through her mind, wondering if Sthilg had explained to Savar that she wouldn't be able to have any more children. Not that she was craving more, she had a son and now a daughter too. She felt blessed to just be alive.…
Mission: Season 5: Episode 2: Operation Save Humanity
Posted on Sat Sep 25th, 2021 @ 8:24pm by Lieutenant Commander Alicia Kelea-Salik & Commander Sthilg
{ON}

It took a while but Alicia eventually stirred, she awoke to the sight of one of the nurses smiling down at her. "Welcome back Alicia." She took note of the biobed readings before patting Alicia's hand. "I'll let Doctor Sthilg know you're awake."

Walking over to Sthilg's Office the…
Mission: Season 5: Episode 2: Operation Save Humanity
Posted on Sat Sep 25th, 2021 @ 8:23pm by Lieutenant Commander Alicia Kelea-Salik & Sergeant Heather De La Rosa & Commander Sthilg & Lieutenant Tate Sullivan Ph.D. & Lieutenant Commander Savar cha'Salik hei-Surak Talek-sen-deen & Ensign BF 345078 (john Snow.)
{ON}

Alicia awoke in Sickbay, she offered the best smile she could muster under the circumstances. Breathing wasn't easy with the damage the dart had done when it hit her, but she was reassured by her father's presence.

" Lay ssstill my dear." The gorn said worryingly as he looked…
Mission: Season 5: Episode 2: Operation Save Humanity
Posted on Thu Sep 23rd, 2021 @ 1:33pm by Lieutenant Baeryn Whavi & Ensign Vira Vemre & Lieutenant JG Myne Redal & Lieutenant Sapphire Morgan & Lieutenant Scott Gregory & Ensign Samaire McBride
Baeryn had sent out an alert to all members of Operations that they were to report to the conference room for a mandatory department meeting first thing that morning. Given the addition of the new Assistant Chief of Ops as well as two operation officers it was time she meet…
Latest Personal Logs
Posted on Sat Jul 24th, 2021 @ 6:58pm by Ensign Kara Hoffman
Computer Begin Recording Assistant Chief Engineers Personal log

Gallia Left the ship about a week ago, and although we plan to stay in contact, we've decided it would be better for us both, if we called our relationship off. As it turns out, she is being sent to the Darstradt…
Posted on Mon Jul 5th, 2021 @ 2:55am by Kate Daniels
Entry One

I don't know how to begin this. Nor do I know who I truly am anymore.. All I can say is. A week ago I and the woman I loved more that life itself were enslaved. We became... mockeries of our former selves. Concubines for sale. While I…
Posted on Thu Jan 28th, 2021 @ 3:26pm by Lieutenant JG Gallia Norris
I've been back on board Elysium for a couple months now, an' it feels great ta be back afta what I went through. I dinnae if joinin' the wolf pack and flyin' them "Air America" style missions for the Queen was the best idea. I mean, I came back reduced…
Posted on Sun Nov 22nd, 2020 @ 2:18pm by Lieutenant Victor Barclay de Tolly
Other Reality - 2377 - Romulus

Lt. Lara Barclay de Tolly scratched her head a bit, "Victor and Nichelle, you two stay out of trouble. Lot going on because Praetor Neral has been allegedly killed by the new Praetor Hiren. There are several Romulans have requested asylum on Vulcan who…
Posted on Mon Nov 9th, 2020 @ 7:13am by Lieutenant Victor Barclay de Tolly
Personal Log of Lt. Victor Barclay de Tolly

"Computer," Victor says to it as he was dictating his personal logs from the other Reality he came from. "The date is September 4th, 2389. My sister Nichelle and I were on a transport ship called The USS James. We were headed…