Welcome to the U.S.S. Elysium!
USS ELYSIUM - NCC 89000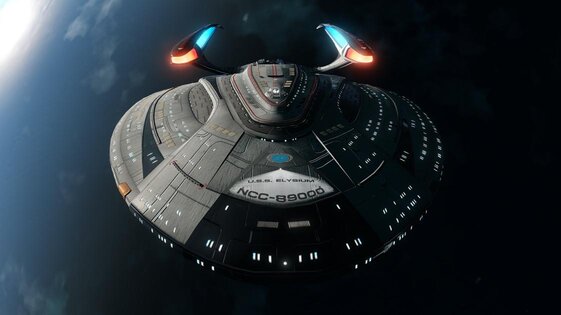 Our Commanding Officer and Our Executive Officer: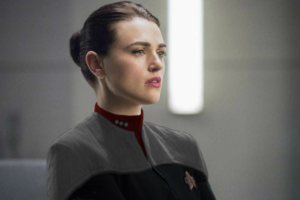 ||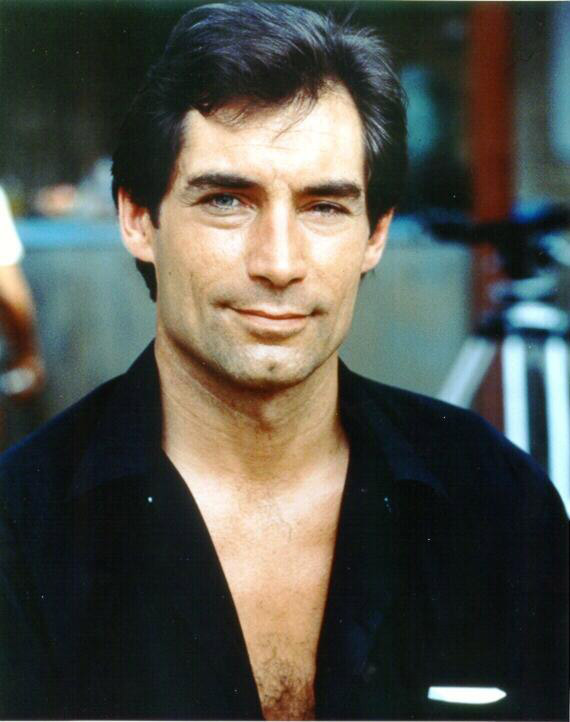 Commodore Phoenix Lalor and Captain Gary Taylor




The U.S.S. Elysium is the first of her class under the Command of one the youngest CO in the Fleet, the Elysium's role is one of diplomacy, scientific discovery and support in times of need. Boasting the most advanced technology available to the Federation and being fully holographic capable with a Ship AI to assist with basic functions.
The USS Elysium is home to some of the brightest minds in Starfleet. There is also the first of 4 mobile branches of Starfleet Academy where cadets from all around the Federation can get hands-on experience aboard a fully operational Starfleet Vessel under the watchful gaze of an official representative of the Academy.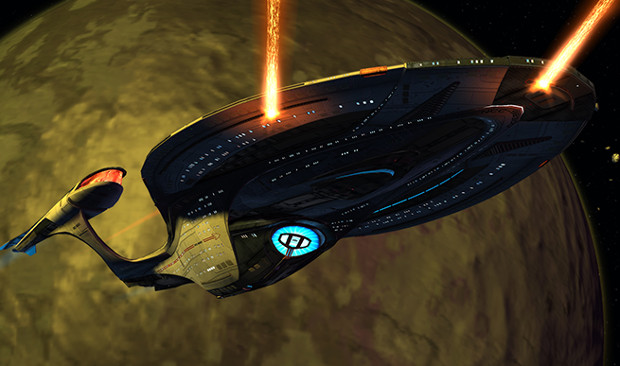 Previously on the USS Elysium....
It is 2397, and the USS Elysium and her crew are looking forwards to the new year and the adventures it will bring. They have faced many a foe over the past 2 years under Commodore Phoenix Lalor-Richardson's command and now, face forward with dignity and professionalism.
We, here on the USS Elysium, encourage you to join us on our journey. We are a family, and families stick together.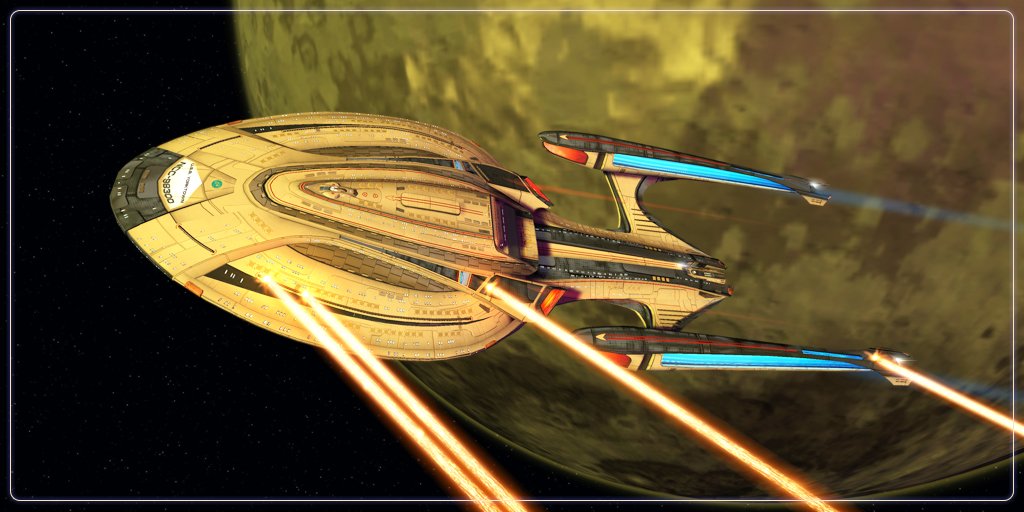 Please see this link for our site's Privacy Policy
Latest News Items
Posted on Tue Sep 26th, 2023 @ 11:18am by Captain Gary Taylor in General News
Crew of the Elysium, please indulge me for a few moments. A milestone has been reached by none other than me. The 1000 post milestone. However, that milestone could not have been reached without each of you contributing your writing talents by participating in JPs. I thank each and every one of you from Jill as Commodore Phoenix Lalor-Richardson who gave me the chance to be her XO over six years ago, To Ayesha as Lia, Gary's supportive wife, who has co-authored so many JPs with me. What a ride Ayesha. Thank you so much. Also, Jan who as my better half, who has had to put up with Fernando, Malakai, Zac and Savar.

Along with Doc Sthilg and Rin and of course Myne (Super Garrett's Number one supporter. To S'hib and Naxea. Not to forget Lt. Blackford and Mattias as Mal's brother-in-law and our A1 pilot Miraj Derani and Thor Magnus, Lt Mora-Heath, Lt. Whavi-Tonnelly and Lt. Carmichael. To Tate Sullivan, who helped Gary so much upon his return from the Romulan prison and I cannot forget Andrinn Orin, our esteemed diplomat as well as Lt. Danica Kovitz and Lt. N'vok Holv and WO Crystal Cliff and of course Marine Captain Woolheater and Wing Commander Lt. Vogel. You have all added your own unique styles to out Jp's to help make our JPs enjoyable, fun and I hope worth reading.

Here's to the next 1000.

Let's all enjoy the ride!


Jeff aka Captain Gary Taylor
Posted on Tue Sep 26th, 2023 @ 9:48am by Commodore Phoenix Lalor-Richardson in General News
Hello Everyone

MD4 and MD5 is now open.

I have several crew who have not posted in months so I hope this gets these numbers cleared.

What can we do MD4-MD5?

Explore what was brought back - there is something nice in a science bay.
Our Guests- Settle in, meet the crew.
Posted on Sat Sep 9th, 2023 @ 1:36pm by Commodore Phoenix Lalor-Richardson in General News
Good afternoon all!

Please welcome Alex and his character Teevs Dosivi!

Regards

Commodore Lalor-Richardson
Posted on Thu Aug 31st, 2023 @ 6:05am by Commodore Phoenix Lalor-Richardson in General News
https://usselysium.com/index.php/personnel/character/379
Please welcome Rick and his character Lieutenant Tedrum Savat!
Posted on Thu Aug 24th, 2023 @ 8:13pm by Commodore Phoenix Lalor-Richardson in General News
Congratulations Lieutenant Kurt "Berlin" Vogel! For lasting 6 months with us!
Latest Mission Posts
Mission: Season 6: Episode 3: Far From Home
Posted on Tue Sep 26th, 2023 @ 9:07pm by Lieutenant Commander Kara Starr {Kelea-Salik} & Commander Sthilg & Lieutenant Tate Sullivan Ph.D. & Lieutenant Commander Malakai Starr [Taylor]
{ON}

~ Sthilg & Deanna's shared Quarters ~

Having gone to bed early mainly due to the fact that she was tired, Kara had been woken in the middle of the night by the familiar sensation of contractions. She'd had Braxton hicks quite a bit lately, but having had a…
Mission: Season 6: Episode 3: Far From Home
Posted on Tue Sep 26th, 2023 @ 11:54am by Captain Gary Taylor & Commander Kyle Reece & Lieutenant Commander S'hib
After meeting with the Commodore and X-O, Kyle made his way directly down to the ship's security suite. When he reached the door, he took a moment to reflect. It had been six years since he last walked through these doors as the chief of the department, albeit only an…
Mission: Season 6: Episode 3: Far From Home
Posted on Tue Sep 26th, 2023 @ 11:09am by Lieutenant Commander S'hib & Lieutenant Colonel Azhul Naxea
Naxea, holding Sle'anna entered their temporary quarters. Her arms were growing tired from carrying the half Sequus/half Bajoran infant around a ship. Being half Sequus, Sle'anna weighed more than a Bajoran or Human infant. "Hey, I'm back. What's going on?" she called out to S'hib as she walked over to…
Mission: Season 6: Episode 3: Far From Home
Posted on Tue Sep 26th, 2023 @ 10:41am by Lieutenant Commander S'hib & Lieutenant Colonel Azhul Naxea & Ensign Miraj Derani
Naxea carried Sle'anna through the corridor towards Sickbay. She had heard that Ensign Derani had awoken and she decided to check on her. After all, she was now considered part of the family. Entering Sickbay, Naxea flagged down a nurse. "Excuse me. Where is Ensign Derani?"

"She's in Medical Room…
Mission: Season 6: Episode 3: Far From Home
Posted on Tue Sep 26th, 2023 @ 10:06am by Commodore Phoenix Lalor-Richardson & Captain Gary Taylor & Commander Kyle Reece
IC

Phoenix returned to her ready room and hit the comm. "Commander Reece to the ready room. Captain Taylor to the ready room."

As Kyle had just re-entered the bridge, after using the head, he made his way over to the Commodore's ready room and pressed the door chime.

Gary…
Latest Personal Logs
Posted on Tue Sep 26th, 2023 @ 12:23pm by Captain Gary Taylor
Gary had returned to his and Lia's quarters after leaving the brig and Lia. His mood somber and the quarters seemed to reflect that. It was dark, silent somber.

He was still trying to make sense of what happened. "Computer start personal log of Captain Gary Taylor." The chirped that…
Posted on Tue Apr 11th, 2023 @ 11:42am by Commander Arrianna Salannis an Vantar
Personal Log,

Alright... It's time to think long term.

First. I'm not going to be interested in love for a while, maybe in a few years or so. Humans and cheap love. I can't begin to understand human behavior. They're as argumentative as Tellarites, Driven by their passions as Klingons.…
Posted on Sun Mar 26th, 2023 @ 12:44pm by Commander Arrianna Salannis an Vantar
The Personal Diary of Arrianna Salannis an Vantar

I am leaving Josephine for a while, it may be a long time.. years.. I can't do this to her.. I love her, too much to hurt her.. In the mean time.. My unstable emotions make what I'm about to do even…
Posted on Fri Mar 17th, 2023 @ 2:51am by Commander Arrianna Salannis an Vantar
Personal Log.

I feel cold... And it's only getting colder. Work used to be a cold comfort to me, , and I'm always alone now. I'm getting used to being alone. It's better than having my heart broken all over again. Shattered and crushed. But now I find myself getting…
Posted on Wed Mar 15th, 2023 @ 10:39pm by Ensign Zara Qiri
=/\= Personal Log: Ensign Zara Qiri. =/\=

I've arrived at my assignment. The Elysium is even larger than I'd imagined. First of her kind. One could get lost in it if she wanted to. I've been advised by the shuttle pilot that Deck 10 is an island unto itself, like…