Welcome to the U.S.S. Elysium!
USS ELYSIUM - NCC 89000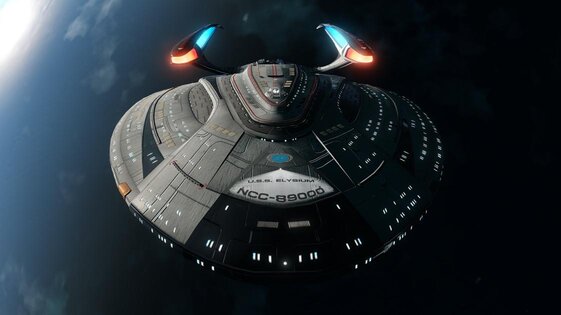 The U.S.S. Elysium is the first of her class and apart of Starfleet's Ninth (Obsidian) Fleet, under the Command of one the youngest CO in the Fleet, the Elysium's role is one of diplomacy, scientific discovery and support in times of need. Boasting the most advanced technology available to the Federation and being fully holographic capable with a Ship AI to assist with basic functions.
Elysium is home to some of the brightest minds in Starfleet as well as some unique positions, there is the Office of Internal Affairs and the elusive Department of Temporal Investigations which allows the Elysium to respond to any issue in her vicinity or threat to the timeline. There is also the first of 4 mobile branches of Starfleet Academy where cadets from all around the Federation can get hands-on experience aboard a fully operational Starfleet Vessel under the watchful gaze of an official representative of the Academy.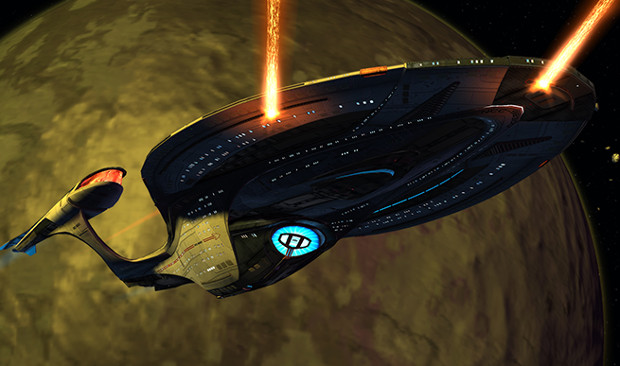 Previously on the USS Elysium....
It is 2397, and the USS Elysium and her crew are looking forwards to the new year and the adventures it will bring. They have faced many a foe over the past 2 years under Captain Phoenix Lalor's command and now, face forward with dignity and professionalism.
We, here on the USS Elysium, encourage you to join us on our journey. We are a family, and families stick together.

Our Captain:
Our Executive Officer: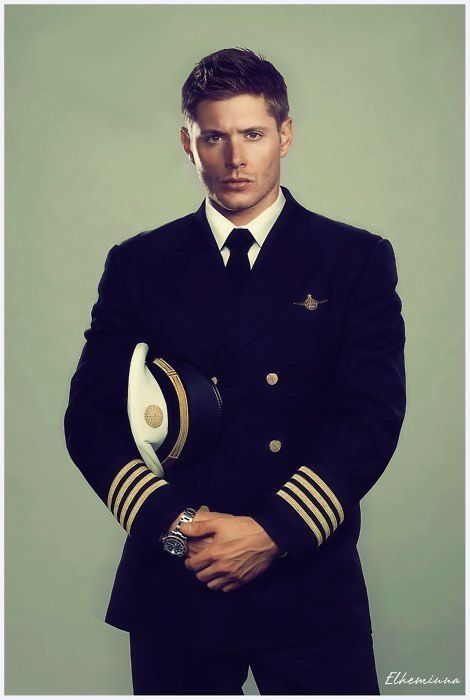 Ship Awards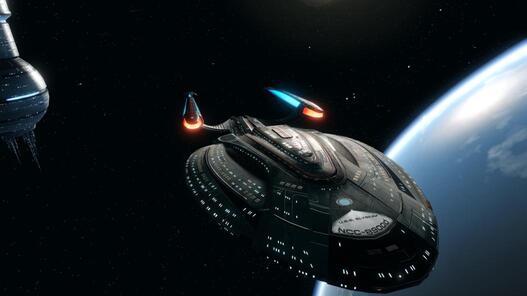 William Riker XO of the Year - February 1, 2018 Awarded to Commander Gary Taylor for the year of 2017;
Platinum Sim of the Year - January 31, 2018 - Platinum Sim of the year 2017
September 2017 - GOLD unit of Merit!
May 2017 - Silver unit of Merit!
March 2017 - GOLD unit of Merit!

Important Fleet Links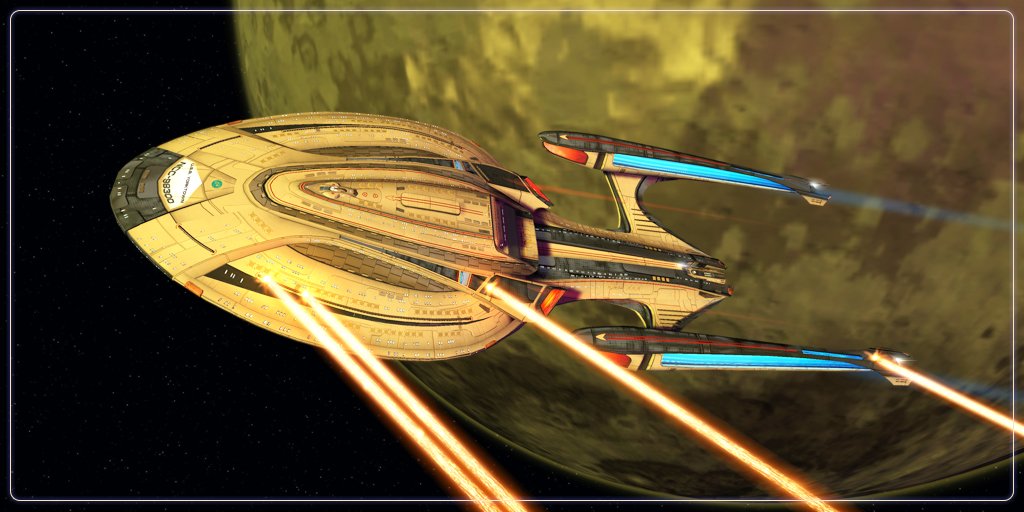 Please see this link for our site's Privacy Policy
Latest News Items
Posted on Sun Jul 25th, 2021 @ 10:16am by Lily Kass in Sim Announcement
Good Morning all,

At the Obsidian Day Celebrations it was announced that there were changes in the works around the Task Forces.

As you maybe aware, I am the Task Force Executive Officer to TF 47.

This is being changed and we are being moved to TF29.

===

A Task Force so amazing it spans the corners of all Space & Time. Task Force 29 is home to the simulations that do not fit conventional Task Forces, from simulations in alternative universes, timestreams that deviate from the Prime or those who are just too unique to be under a standard group. We are proud of our simulations, striving to tell the stories that others have not, to go to the corners of Star Trek that remain dark and mysterious, to explore cultures rich and foreign to really bring to life the dream of Gene Roddenberry.

We are split into specialist Task Groups, each one serving a unique purpose to provide a better experience and identity.

Task Group – 29A: Different Times – embraces the past, near-past and future of Trek by allowing Sims to be based elsewhere in the Trek Timeline.

Task Group – 29B: Different Worlds – this focuses on various aspects of the current timeline, for example, a political sim, Starfleet Academy sim on Earth, etc. which don't fit into the conventional Task Force structure.

Task Group – 29C: Different Universes – Sims outside the prime universe of Trek, e.g. MU, Kelvin.

===

Now Elysium has been mainstream for many years and to get ourselves into the TF29, slight changes will be made.

These are being discussed by the Command team and will be announced as soon as we have a consensus.

Regards

Captain Lalor


Posted on Sun Jul 25th, 2021 @ 8:51am by Envoy Gary Taylor in General News

Attention crew of the Elysium, please join me in congratulating our very own Captain Phoenix Lalor/ Captain Yasmine Carrington in winning two awards and the Elysium was awarded one.

These are very deserving awards for the Captain and ship. So please be sure to congratulate her.



Jeff aka Commander Gary Taylor.
Posted on Fri Jul 23rd, 2021 @ 7:08am by Lily Kass in General News
Good Morning all

Please welcome Andrew and his character 1st Lieutenant Alexander Tanner our new MARINE EXECUTIVE OFFICER!

regards

Captain Carrington
Posted on Tue Jul 20th, 2021 @ 8:54am by Lily Kass in General News
Good Morning

Please welcome Punny and their character Lieutenant JG Myne Redal,

https://usselysium.com/index.php/personnel/character/292

Our new assistant chief of Operations

regards

The Command team
Posted on Tue Jul 20th, 2021 @ 6:48am by Lily Kass in General News
Hi All

All crew Award Nominations due by the 25th of July 2021!

Please get them in ASAP!
Latest Mission Posts
Mission: Season 5: Episode 2: Operation Save Humanity
Posted on Tue Jul 27th, 2021 @ 8:53pm by Lieutenant JG Myne Redal
*Entry #1*

Yellow, is this on? It's gotta be, it made the beep and the boop and everything. Well, if it's on what shall we talk about then? Hmmm... oh yeah, this is log entry number one, obviously. Well not obviously, it's just that there has been a unfortunate accident…
Mission: MISSION 0 - History Speaks
Posted on Tue Jul 27th, 2021 @ 9:23am by Lieutenant Commander S'hib
A gentle hum was all S'hib felt as he sat leaning against the inside window of the Sequus transport, eyes closed, trying his best to get what little sleep he could. It had been a long journey, one thrust upon him without much choice or warning, but orders were orders...…
Mission: Season 5: Episode 2: Operation Save Humanity
Posted on Mon Jul 26th, 2021 @ 8:43am by Lieutenant JG Myne Redal & Commander Garrett Lovejoy
'Alright, two down and one more to go. I make a fool of myself in front of the chief medical officer and I embarassed myself in front of my own chief. Can't do worse than that, can I?' Myne pondered and talked to herself in her mind as she did…
Mission: Season 5: Episode 2: Operation Save Humanity
Posted on Mon Jul 26th, 2021 @ 3:10am by James Green & Ensign Miraj Derani & Captain Yasmine Carrington
The halls were filled with earnest energy. It crackled in the air like static electricity as every new report of outsiders visiting the colony came in. The reports were a horribly mixed bag of results. James didn't like it one bit. He could feel his control over the populace waning…
Mission: Season 5: Episode 2: Operation Save Humanity
Posted on Fri Jul 23rd, 2021 @ 1:11am by Lieutenant Baeryn Whavi & Ensign Miraj Derani & Master Sergeant Kieran Fredericks & Lieutenant Scott Gregory & 1st Lieutenant George Charles & Ensign Samaire McBride & Ensign T'Kek & Cadet Sophomore Grade Triston Montgomery
The away teams had been briefed. Look around, do not start any fights, make sure you are always armed and please stay together. Away team 3, were to gather in the shuttle bay 2 at 09h30 and take a shuttle down to the planet.

MARINE ARMORY 0900 HOURS:

Kieran shrugged…
Latest Personal Logs
Posted on Sat Jul 24th, 2021 @ 6:58pm by Lieutenant JG Kara Hoffman
Computer Begin Recording Assistant Chief Engineers Personal log

Gallia Left the ship about a week ago, and although we plan to stay in contact, we've decided it would be better for us both, if we called our relationship off. As it turns out, she is being sent to the Darstradt…
Posted on Mon Jul 5th, 2021 @ 2:55am by Kate Daniels
Entry One

I don't know how to begin this. Nor do I know who I truly am anymore.. All I can say is. A week ago I and the woman I loved more that life itself were enslaved. We became... mockeries of our former selves. Concubines for sale. While I…
Posted on Thu Jan 28th, 2021 @ 3:26pm by Lieutenant JG Gallia Norris
I've been back on board Elysium for a couple months now, an' it feels great ta be back afta what I went through. I dinnae if joinin' the wolf pack and flyin' them "Air America" style missions for the Queen was the best idea. I mean, I came back reduced…
Posted on Sun Nov 22nd, 2020 @ 2:18pm by Lieutenant Victor Barclay de Tolly
Other Reality - 2377 - Romulus

Lt. Lara Barclay de Tolly scratched her head a bit, "Victor and Nichelle, you two stay out of trouble. Lot going on because Praetor Neral has been allegedly killed by the new Praetor Hiren. There are several Romulans have requested asylum on Vulcan who…
Posted on Mon Nov 9th, 2020 @ 7:13am by Lieutenant Victor Barclay de Tolly
Personal Log of Lt. Victor Barclay de Tolly

"Computer," Victor says to it as he was dictating his personal logs from the other Reality he came from. "The date is September 4th, 2389. My sister Nichelle and I were on a transport ship called The USS James. We were headed…