Welcome to the U.S.S. Elysium!
USS ELYSIUM - NCC 89000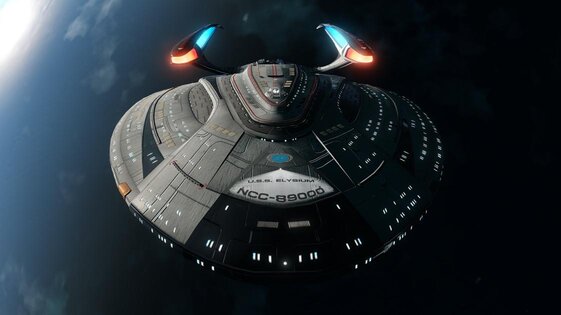 Our Commanding Officer and Our Executive Officer: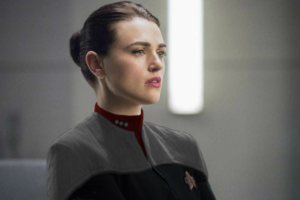 ||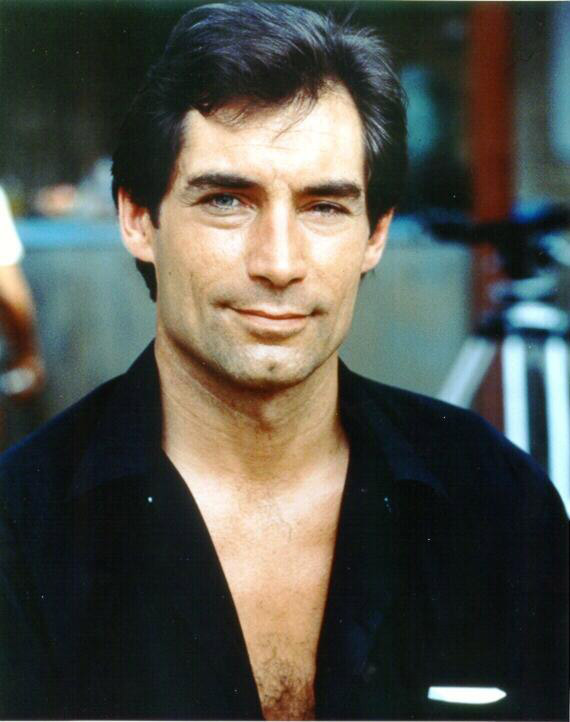 Commodore Phoenix Lalor and Captain Gary Taylor




The U.S.S. Elysium is the first of her class under the Command of one the youngest CO in the Fleet, the Elysium's role is one of diplomacy, scientific discovery and support in times of need. Boasting the most advanced technology available to the Federation and being fully holographic capable with a Ship AI to assist with basic functions.
The USS Elysium is home to some of the brightest minds in Starfleet. There is also the first of 4 mobile branches of Starfleet Academy where cadets from all around the Federation can get hands-on experience aboard a fully operational Starfleet Vessel under the watchful gaze of an official representative of the Academy.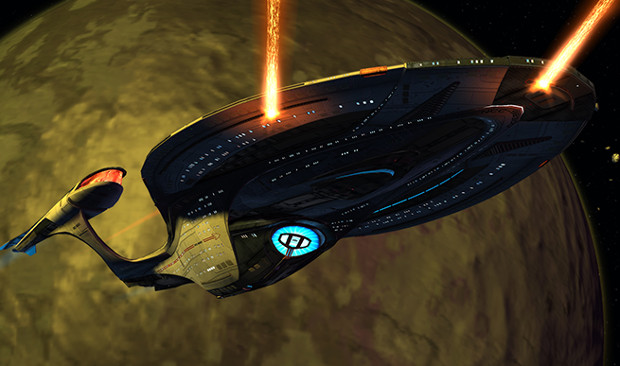 Previously on the USS Elysium....
It is 2397, and the USS Elysium and her crew are looking forwards to the new year and the adventures it will bring. They have faced many a foe over the past 2 years under Commodore Phoenix Lalor-Richardson's command and now, face forward with dignity and professionalism.
We, here on the USS Elysium, encourage you to join us on our journey. We are a family, and families stick together.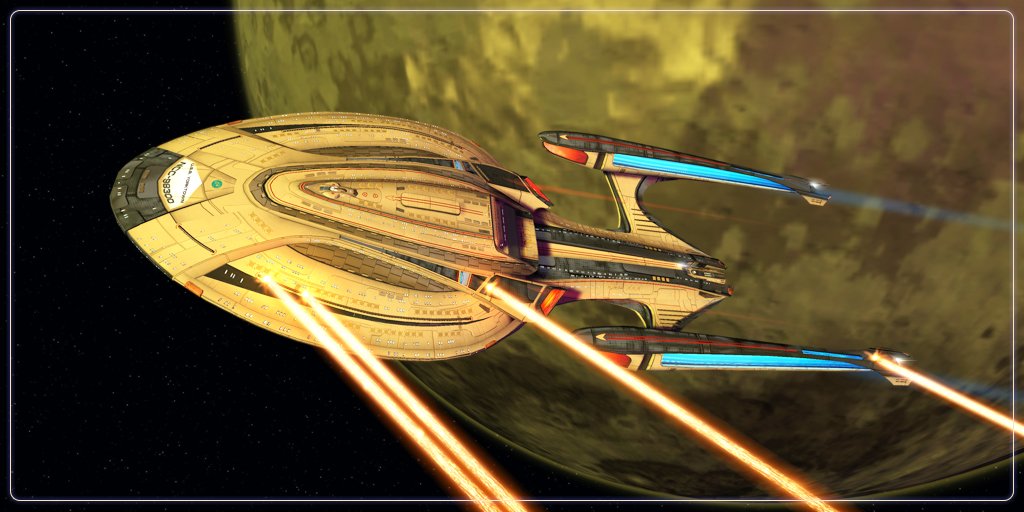 Please see this link for our site's Privacy Policy
Latest News Items
Posted on Wed Nov 30th, 2022 @ 8:21am by Commodore Phoenix Lalor-Richardson in Sim Announcement
Elysium's Holiday Policy
Here on the Elysium, we recognize that the holiday season is an important time for all concerned regardless of race, religion and creed. Thus with this in mind, from the 12th of December, the posting regulations will be relaxed to allow for those who need to, to travel and to spend time with their families. During the period 12th of December until the 3rd of January, players are not required to post, but may do so, if they wish.
On the 4th of January the posting regulations will be back in force and a roll call will be issued. Players will be expected to reply to the roll call within a 7 day period and also expected to post 1 solo post within 7 days after the resumption of normal posting regulations.
Posted on Fri Nov 25th, 2022 @ 2:56pm by Commodore Phoenix Lalor-Richardson in General News
Good Afternoon/Evening/Morning,

Please welcome Johnie and his character Lieutenant JG Helias Sauvageon, Our newest Assistant Chief Engineer.

Regards

Commodore Lalor
Posted on Thu Nov 24th, 2022 @ 4:11pm by Captain Gary Taylor in General News

To those of the Elysium family of writers who celebrate Thanksgiving. I wish you, your respected families and loved ones a very Happy Thanksgiving. Even in these times, we have much to be thankful for. So, enjoy the food, your loved ones and the company of friends but do indeed take time to be thankful.




Jeff aka Captain Gary Taylor
Posted on Mon Nov 21st, 2022 @ 2:42pm by Captain Gary Taylor in General News
To the crew of the USS Elysium, please join me in congratulating Bill the writer behind so many of the Elysium's characters. Mattias, David, Swede, Kyle Reece, Nicholas, Reece Charles George as well as Hendor George. In reaching the 400-post milestone (403) to be exact. This remarkably talented and creative writes has given us some of the best posts this sim has seen. I know many more posts will come this writer's fertile imagination and continue to entertain us.



Jeff aka Captain Gary Taylor
Posted on Sat Nov 19th, 2022 @ 5:38am by Captain Samuel Woolheater in Out of Character
I'm going to be on a wee Leave of Abscence (LOA) for a short while. I will finish up any JP's I am in. Wishing everyone who celebrates it a Happy Thanksgiving. Enjoy the break.

Thomas P.
Latest Mission Posts
Mission: MISSION 0 - History Speaks
Posted on Sat Dec 3rd, 2022 @ 12:56pm by Lieutenant Nevada McKay
The air of Her quarters felt cold, So very cold. Dr. Nevada Mckay let out a quiet, Grainy groan from her bed where her body shuddered with pain felt at the cellular level. For just over a year she'd been slowly attacked by her Misguided attempt at Immortality, Broken down,…
Mission: MISSION 0 - History Speaks
Posted on Sat Dec 3rd, 2022 @ 4:03am by Lieutenant Myne Redal & Captain Gary Taylor
//ON//

~~ Previously, on the USS Elysium ~~

"Well, hold on there goatboy. Deerboy? Ah right, cowboy! I used to be a xenoarcheologist. And you Humans were not on our radar when I was the host. So indulge me a few curiosities before we go to sleep. We are in…
Mission: MISSION 0 - History Speaks
Posted on Thu Dec 1st, 2022 @ 6:47pm by Lieutenant Myne Redal & Captain Gary Taylor
//ON//

~~ Previously, on the USS Elysium ~~

"Yes, I'm the executive officer and you are right no matter how hard I try I can't free Myne er you and yes you are quite literally tied up. Please don't think me rude but where is Myne?"

~~ And now... ~~…
Mission: MISSION 0 - History Speaks
Posted on Thu Dec 1st, 2022 @ 1:13am by Chief Petty Officer Sean O'Keefe & Legate Imik S'Niohun [Lia Taylor]
CPO Sean O'Keefe found his way to the lounge. He preferred drinking with someone else; it was more fun that way. Tonight, he was alone, which was dangerous because of how much he felt like drinking.

He was already on his third double. He was trying to forget the events…
Mission: MISSION 0 - History Speaks
Posted on Wed Nov 30th, 2022 @ 6:45am by Lieutenant Myne Redal & Captain Gary Taylor
//ON//

Myne entered Holodeck 4 in an obvious state of confusion. She had started some time ago to go through the programs saved in the holodecks that consumed more energy than was necessary. At least through the worse offenders. People really needed to learn to prepare their holo fantasies and…
Latest Personal Logs
Posted on Mon Sep 5th, 2022 @ 10:57pm by Lieutenant Commander S'hib
"Assistant chief of security, personal log… Stardate, uh, what is it now… Seven… four six seven six point five three." S'hib muttered to himself as he flicked his eyes between several PADDs sat strewn across his already cluttered desk.

"My department has been getting numerous reports from all over the…
Posted on Sat Jun 11th, 2022 @ 11:54am by Staff Sergeant Colton Renth
ON:

Staff Sargernt Renth Personal log Satrdate: 25531.67

Thank god, someone from HQ realized they screwed the pouch with my promotion the second lieutenant and quickly unscrewed it before I officially reported in the Marine commanding officer seems good enough Though I prefer a mustang but it is what is,…
Posted on Wed May 25th, 2022 @ 1:49pm by Staff Sergeant Colton Renth
Staff Sargeant Rent's Personal log stardate 74384.99

I got a bad feeling about this, My leave has been cut short and I'm to report to ESD for new orders and a promotion, which is odd since I'm six months short of the time in grade to be promoted, and haven't…
Posted on Tue Mar 29th, 2022 @ 4:47am by Commander Aurelia Taylor
"Computer, start recording.

I've just been given a horse, it's on Earth but it's all mine. She's called Angel, after my daughter. My husband gave her to me after we went to his ranch for dinner, I thought he was feeding the 5000. Why he did it I just don't…
Posted on Tue Mar 8th, 2022 @ 9:37pm by Lieutenant Etrara Khalten
I arrived on board the Elysium yesterday, I did not realise how big it is. It seems to me it is like a small city with departments for everything. My 'welcome' interview went quite well and I am looking forward to beginning my duties as CTO in a couple of…