Welcome to the U.S.S. Elysium!
USS ELYSIUM - NCC 89000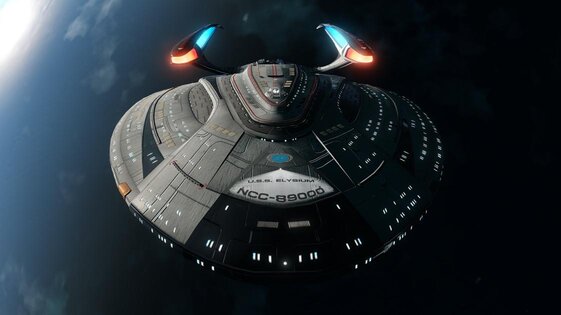 Our Captain and Our Executive Officer: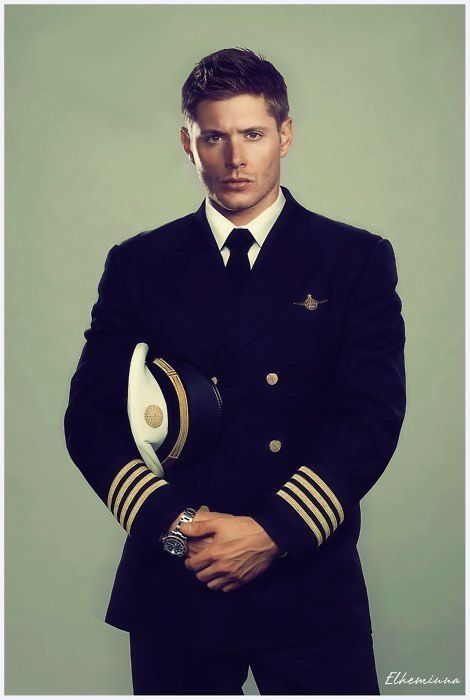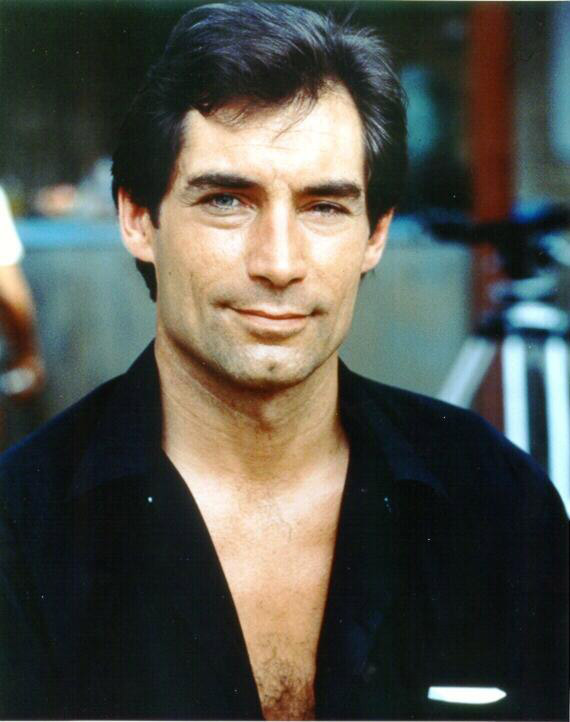 Commander Garrett Lovejoy and Commander Gary Taylor




The U.S.S. Elysium is the first of her class and apart of Starfleet's Ninth (Obsidian) Fleet, under the Command of one the youngest CO in the Fleet, the Elysium's role is one of diplomacy, scientific discovery and support in times of need. Boasting the most advanced technology available to the Federation and being fully holographic capable with a Ship AI to assist with basic functions.
Elysium is home to some of the brightest minds in Starfleet as well as some unique positions, there is the Office of Internal Affairs and the elusive Department of Temporal Investigations which allows the Elysium to respond to any issue in her vicinity or threat to the timeline. There is also the first of 4 mobile branches of Starfleet Academy where cadets from all around the Federation can get hands-on experience aboard a fully operational Starfleet Vessel under the watchful gaze of an official representative of the Academy.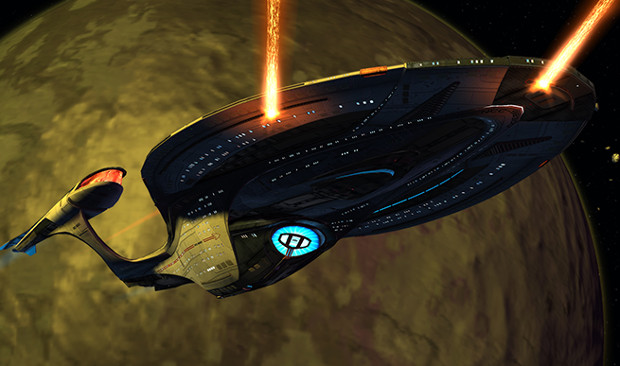 Previously on the USS Elysium....
It is 2397, and the USS Elysium and her crew are looking forwards to the new year and the adventures it will bring. They have faced many a foe over the past 2 years under Captain Phoenix Lalor's command and now, face forward with dignity and professionalism.
We, here on the USS Elysium, encourage you to join us on our journey. We are a family, and families stick together.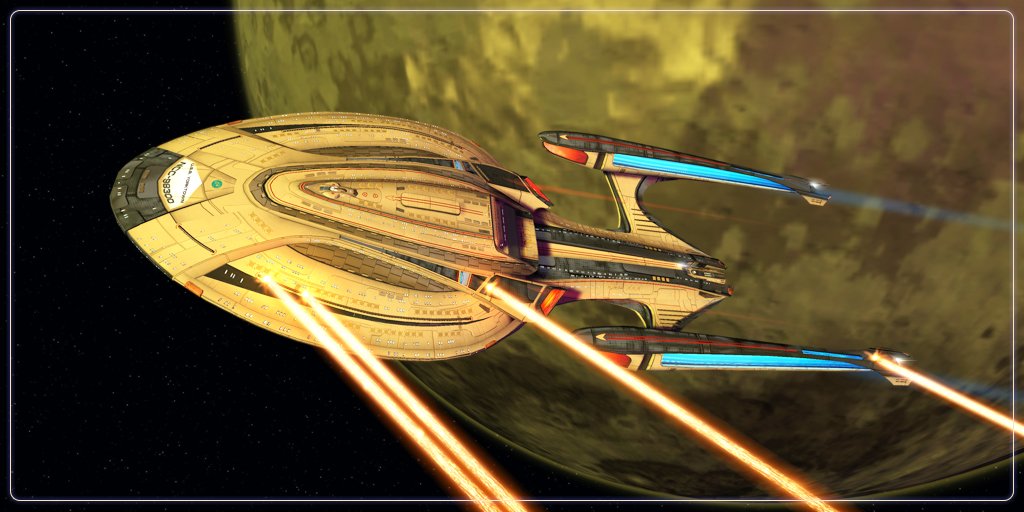 Please see this link for our site's Privacy Policy
Latest News Items
Posted on Mon May 9th, 2022 @ 5:38am by Lily Kass in General News
Tate Sullivan - March 24th
Aurelia Holmes - April 18th
Sthilg - April 22nd

All celebrated their 5 years with us and due to work I missed it. My bad :(
Posted on Sun May 8th, 2022 @ 1:35pm by Commander Gary Taylor in General News

To all the fantastic moms in the Elysium family. Wishing each and every one of you a Happy Mother's Day! From providing first aid for skinned knees, scraped elbows and broken hearts along with gentle, compassionate care when dealing with coughs, colds and runny noses to words of quiet encouragement and support, with a smile that says everything is going to be alright. Thank you for all you do, thank you for being the glue that binds the family together. We would be lost without you.


Jeff aka Capt. Lovejoy/ Cmdr. Taylor
Posted on Thu Apr 28th, 2022 @ 11:45am by Commander Gary Taylor in General News

Attention crew of the USS Elysium. It gives me great pleasure to announce that the writer of Lt. Commander Kelea-Salik and other characters has reached the 400-post milestone. This talented and creative writer infuses her characters with real life reactions and emotions, and you laugh when they laugh, and you cry when they cry.

I know many more milestones await this talented writer.


Jeff aka Capt. Lovejoy/ Cmdr Gary Taylor
Posted on Sat Apr 23rd, 2022 @ 7:28pm by Lily Kass in General News
Good morning,

Please welcome Thomas and his character: 1st Lieutenant Samuel "Sam" Woolheater. Bio here:
https://usselysium.com/index.php/personnel/character/337

1st Lieutenant, Colonel Naxea is your CO.

Regards

Captain Lalor
Posted on Fri Apr 22nd, 2022 @ 3:35pm by Lily Kass in General News
https://surveyhero.com/c/qxbuvxcf

go here to vote for April's Crew choice Award
Latest Mission Posts
Mission: MISSION 0 - History Speaks
Posted on Sun May 22nd, 2022 @ 5:43am by Ensign Heather De La Rosa {Kelea-Salik} & Lieutenant Baeryn Whavi & Corporal David Tonelly & Senior Chief Petty Officer Fernando De La Rosa [Taylor]
{ON}

After the sudden and unexpected arrival of her son Heather was still in Sickbay under general observation. Truth be known she was grateful for the help of the Sickbay staff, as well as Fernando as the birth had well and truly worn her out. She was sitting gently cradling…
Mission: Tales from the other side of the Mirror
Posted on Fri May 20th, 2022 @ 8:10am by Mal Garrison & Lieutenant Commander Savar cha'Salik hei-Surak Talek-sen-deen [Taylor] & Ensign Heather De La Rosa {Kelea-Salik}
"So..." Zed slouched back in his captains chair and spun it to face his two guests who were trying to get comfortable in their new skins. "I have some info for you." He lobbed a small padd over to Heather. "Now, I warn you, even the short version is long,…
Mission: MISSION 0 - History Speaks
Posted on Thu May 19th, 2022 @ 5:54am by Lieutenant JG Damien Blackford
Lightning flickered in the sky overhead, illuminating the dense jungle and trees, followed seconds later by the ominous crack of thunder, the sound reverberating in the quiet trees. Rain cascaded down, the canopy of the trees doing very little to stop him from getting wet. His uniform clung to him,…
Mission: Tales from the other side of the Mirror
Posted on Wed May 18th, 2022 @ 8:21pm by Lieutenant Commander Alicia Kelea-Salik & Commander Sthilg
{ON}

Inside the chamber Alicia had spent the entire night being programmed as she slept sedated by the gas that had been pumped in. Her mind was filled with all the information Sthilg had programmed for her to learn, as the counter agent for the gas was pumped in she…
Mission: Season 5: Interlude: Darkness Abounds
Posted on Wed May 18th, 2022 @ 11:22am by Lieutenant JG Samaire McBride [Lalor] & Lily Kass & Captain Garrett Lovejoy [ Taylor] & Commander Gary Taylor & Lieutenant Commander Alicia Kelea-Salik & Lieutenant Rin & Ensign Miraj Derani & Captain Kyle Reece [Tonelly] & Mattias Richardson [Tonelly] & T'las & Fleet Admiral Matthew Highlaw
Previously:

Miraj slipped the external inertial dampener off, fully expecting everything to turn nasty in a split second. She didn't like this at all. Highlaw seemed far too calm for someone who's plan was apparently going to shit in a seachest. It wouldn't be this simple. Not to mention a…
Latest Personal Logs
Posted on Tue Mar 29th, 2022 @ 4:47am by Commander Aurelia Taylor
"Computer, start recording.

I've just been given a horse, it's on Earth but it's all mine. She's called Angel, after my daughter. My husband gave her to me after we went to his ranch for dinner, I thought he was feeding the 5000. Why he did it I just don't…
Posted on Tue Mar 8th, 2022 @ 9:37pm by Lieutenant Etrara Khalten
I arrived on board the Elysium yesterday, I did not realise how big it is. It seems to me it is like a small city with departments for everything. My 'welcome' interview went quite well and I am looking forward to beginning my duties as CTO in a couple of…
Posted on Thu Nov 25th, 2021 @ 8:02pm by Corporal Winnston [D'Gracefull] Gernaldo III
ON

Winston stood at the Mar-det holodeck door. Using his Padd, he pulled up the cross training schedule, seeing he was slated for Demolitions today, he pulled up the history. All of the top ten slots were held by corporal David Tonnely. hmmm He was going to have to un-seat…
Posted on Sun Sep 26th, 2021 @ 9:10am by Ensign Edward D'Gracefull
ON

ED or Edward Garnla Gnomomer Chel'Sata, from the House of EL, line of D'Gracefull, as the Instructors back at the academy liked to call him, was enjoying a little shore leave. His instructors tended to say his name like they were calling a winner on a tri-Dee holo-sports show.…
Posted on Sat Jul 24th, 2021 @ 6:58pm by Ensign Kara Hoffman
Computer Begin Recording Assistant Chief Engineers Personal log

Gallia Left the ship about a week ago, and although we plan to stay in contact, we've decided it would be better for us both, if we called our relationship off. As it turns out, she is being sent to the Darstradt…